Major leaguers know all the good words — good, as in obscene. Tigers manager Brad Ausmus unleashed a stream of them Monday night after being ejected for arguing balls and strikes. If you blanch at hearing such language, then the video below is not for you:
Brad Ausmus absolutely lost his mind on the home plate umpire - and they forgot to cut off the on field mics... pic.twitter.com/9ZCKiOLOxF

— Baseball Fam (@ShtBallPlayrsDo) May 17, 2016
Thanks, MLB.TV, for being slow at the switch.
MORE: Epic baseball umpire arguments
Ausmus wasn't finished. In true baseball tradition, he covered home plate in protest of the call that got him run. Points for creativity for using his sweatshirt and hat instead of kicking dirt.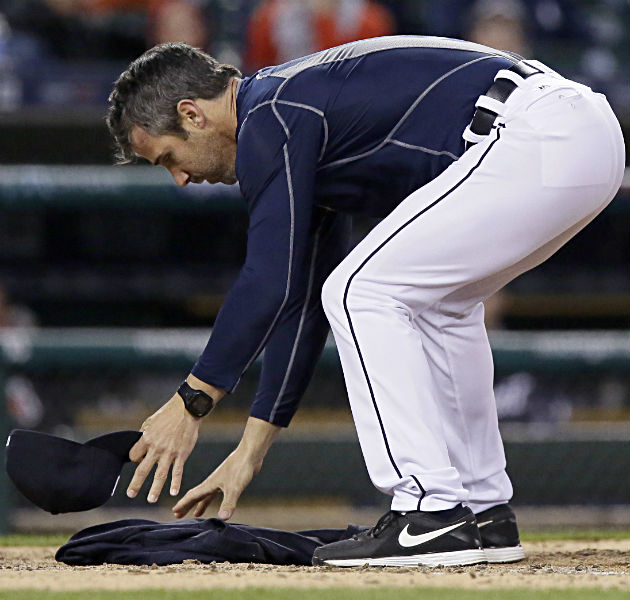 Ausmus is feeling the heat after almost being fired last season. He also was a bit stressed after seeing his club almost give up an eight-run lead to the Twins.