Latest Stories by Writer
Bill Bender
View Archive
Subscribe to RSS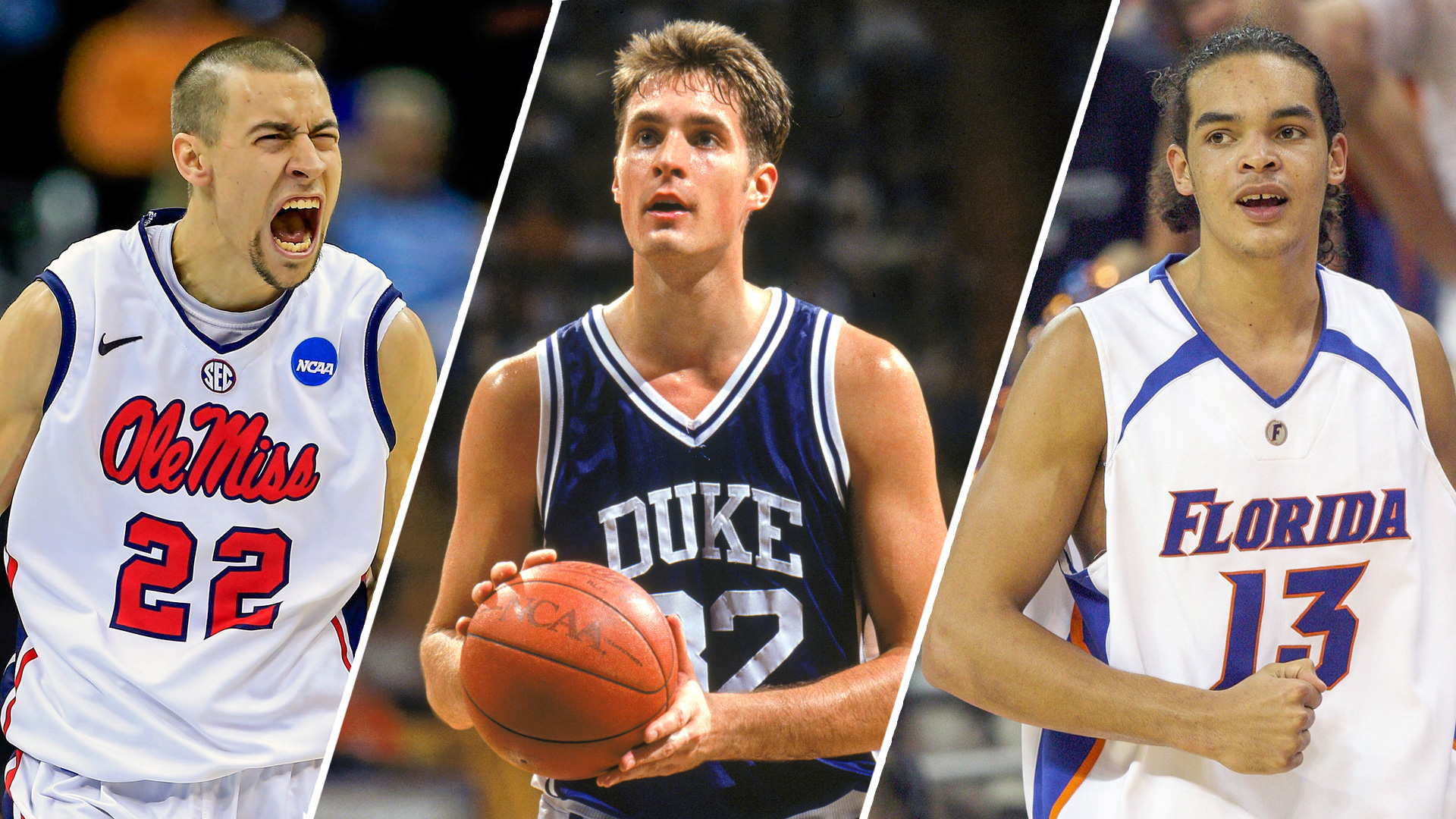 16 most-hated college basketball players of all time
Grayson Allen is the latest college basketball player opposing fans love to hate. Here's a look at the most-hated college hoops players of all time.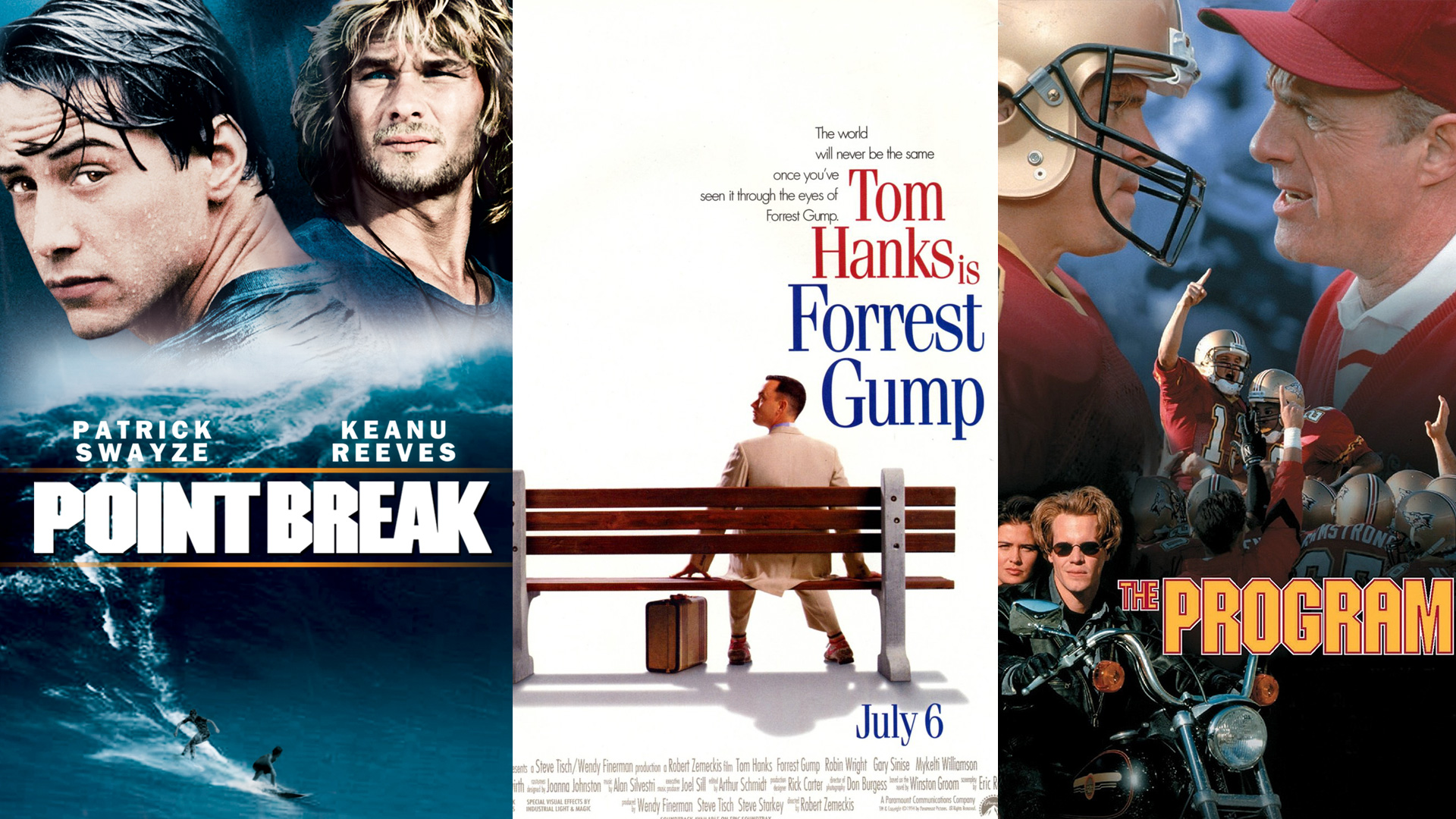 All-American college football movie team
Tom Izzo's very bad day start of very good March for Spartans
Message is loud and clear: When Bryn Forbes is on, Michigan State is tough to stop
Michigan State 81, Ohio State 62: Three things we learned
10 hottest spring games: All eyes on Notre Dame, Alabama, Michigan, Ohio State
Top 20 college football states: No. 1 might surprise you
Michigan announces April 1 evening spring game
'Yeah, but' moments are the new norm for NFL quarterbacks
Nick Birdsong
View Archive
Subscribe to RSS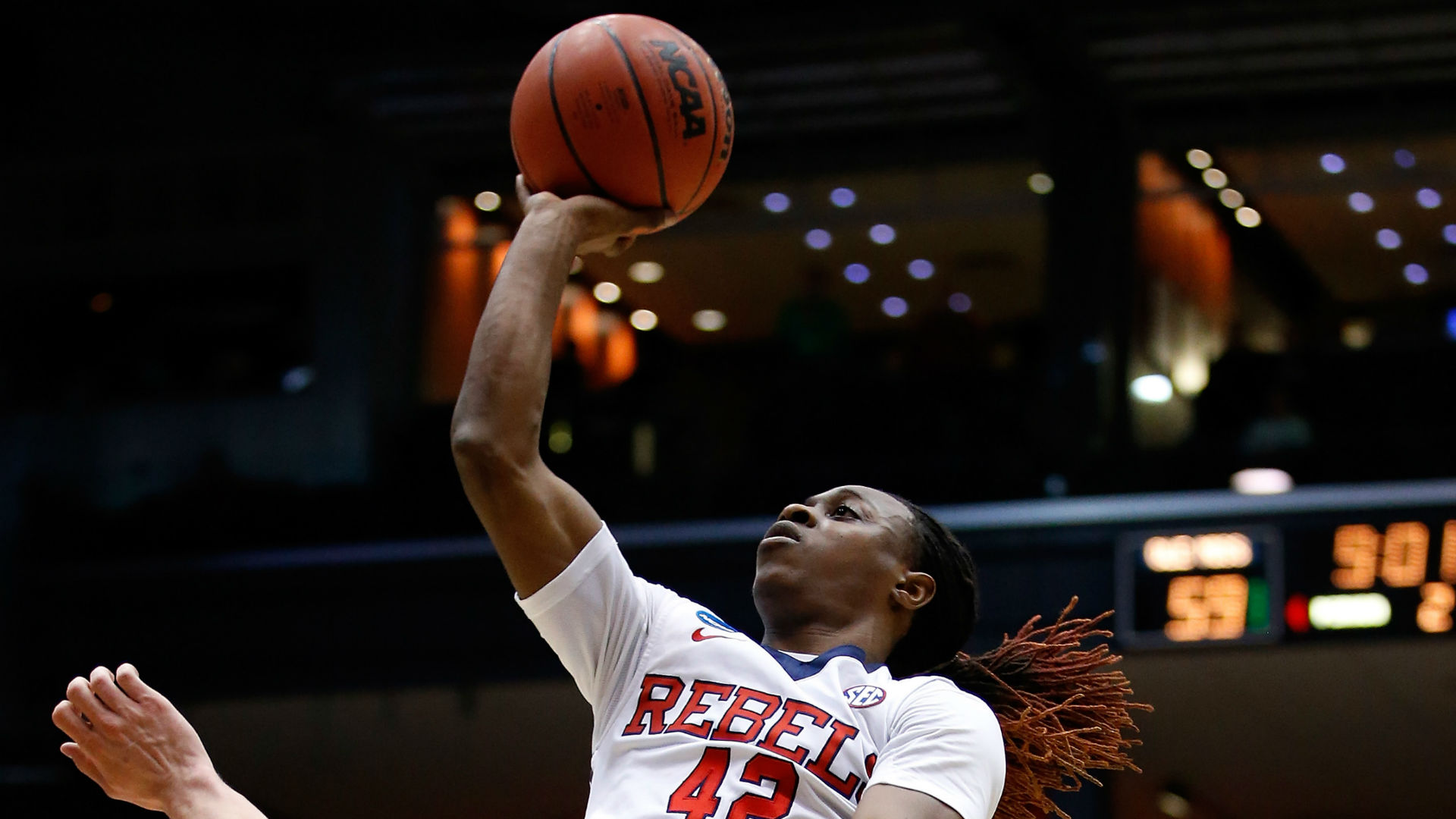 Stefan Moody is the Stephen Curry of college basketball...kind of
The 5-10 senior scored 24 in the first half against Mississippi State.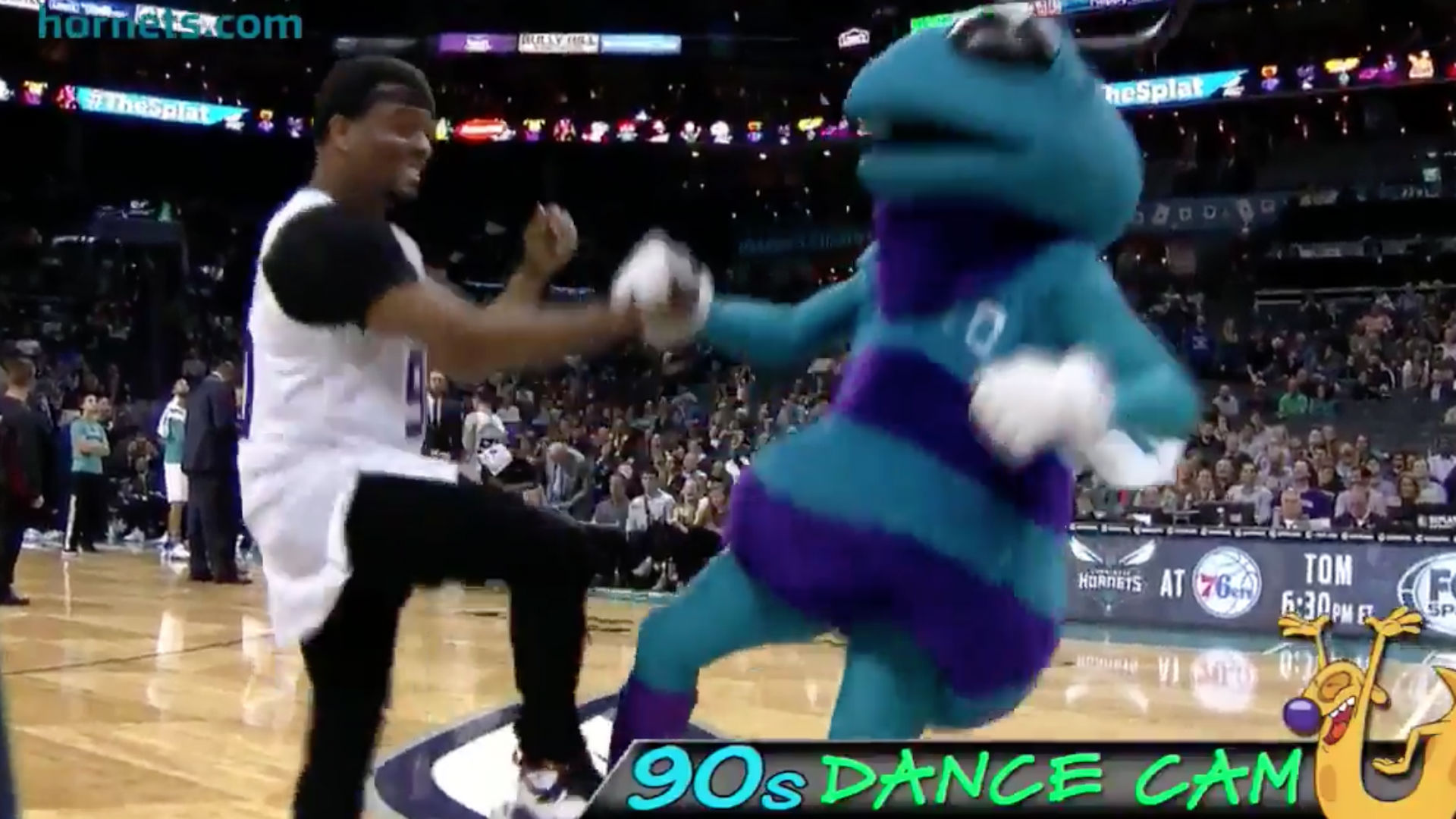 Kel Mitchell turns up Hornets Nick Night with Kid 'n Play-inspired halftime dance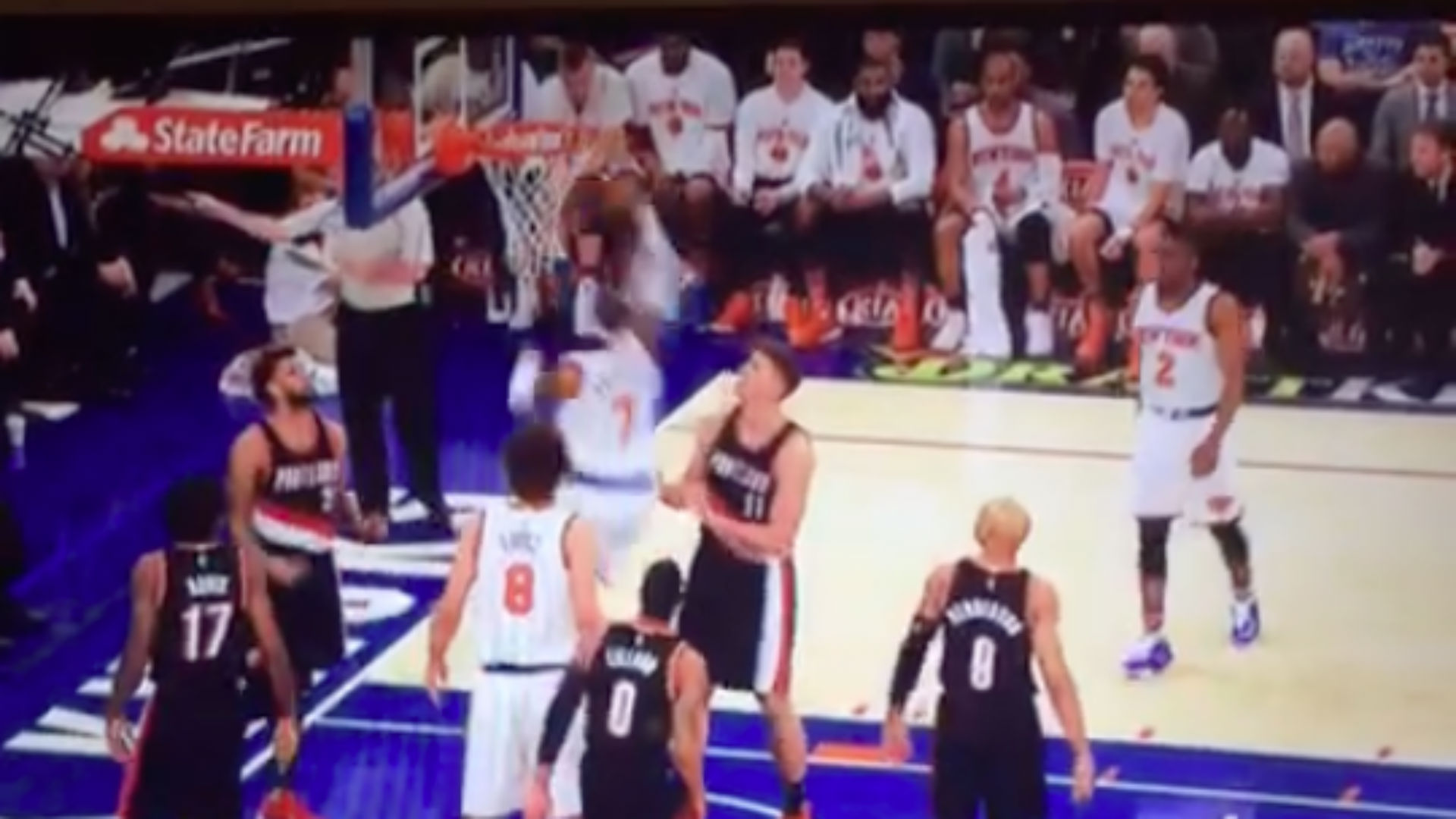 Carmelo Anthony gets rejected by the rim
Stephen Curry drills game-winner against Thunder in OT
Russell Westbrook honors Avon Barksdale with 'Above the Rim' throwback jersey
WATCH: Avery Johnson dances to Young Thug's 'Best Friend' after Alabama downs Auburn
NFL Network analyst calls Carson Wentz 'the next former Browns quarterback'
Kyle Lowry scores 43, nails game-winner for Raptors against Cavaliers
Carmelo Anthony doesn't care who Aaron Gordon is
Paul George drains 3-pointer at the buzzer over two Hornets
Ken Bradley
View Archive
Subscribe to RSS
Early arrivals: 15 newcomers with big opportunities in spring practice
Which quarterback on campus early has the best chance to start in 2016? Who are the other instant impact players already on campus and getting a jump start on next season?
Problem acknowledged, but solving Auburn's offensive issues bigger step
Jim Harbaugh spreading the word, flooding the zone with maize and blue
Michigan State bumps Mark Dantonio's salary to $4.3 million
Baylor vs. Ole Miss in 2020 is step in right direction for Bears' scheduling
Auburn loses WR coach, elite recruiter Dameyune Craig to LSU
Miami high school makes South Beach Tow star state's first female football head coach
Tom Herman stomps, takes swings at fax machine Office Space style
It's time to accept it: Nick Saban's not going anywhere and neither is Alabama
National Signing Day 2016 updates: Alabama claims another recruiting title; Gary goes to Michigan
Rana L. Cash
View Archive
Subscribe to RSS
NFL Draft 2016: When is the NFL Draft, TV, time, location
The 2016 NFL Draft is just around the corner and heads back to Chicago for the second straight year.
Russell Wilson launches a new clothing line...with a twist
Tyrann Mathieu managed just four bench press reps at NFL Combine
J.J. Watt wants you to know no ordinary injury would keep him off the field
Hue Jackson sounds ready to 'move on' from Johnny Manziel-type behavior
The real reason Cam Newton walked out on Super Bowl interview
Aqib Talib would be ejected from Super Bowl under Roger Goodell's new rule proposal
What time does Super Bowl 2016 start? TV, kickoff, online streaming for Super Bowl 50
Cory Collins
View Archive
Subscribe to RSS
U.S. Soccer has a new look, and delivered it straight to fans' doors
For the first time since 1995 — when Alexi Lalas still looked like the old Tampa Bay Buccaneers logo — U.S. Soccer delivered a swag redesign.
The NFL Combine, America's most-watched cattle call
MLB milestones, records in reach for the 2016 season
Dennis Rodman fires back at Ted Cruz because he still loves Donald Trump
Dexter Fowler intrigue ultimately no big deal for Orioles or Cubs
Yes, Barry Bonds said 'God knows I'm a Hall of Famer,' and headline writers rejoiced
Peyton Manning's darker past: Why a Tennessee sexual assault scandal has resurfaced
Leicester City's improbable EPL run, bolstered by Buddhist monks?
Cam Newton erotic novel, 'Dabbin' with Cam,' is the hottest take out there
Panthers go from team of destiny to dream deferred
Mike DeCourcy
View Archive
Subscribe to RSS
NCAA disqualifies Derrick Jones over test scores; attorney blasts timeline, motivation
The ACT cancelled UNLV freshman Derrick Jones' test scores, making him ineligible to compete.
Indiana's miraculous recovery is one shining moment in Hoosiers' recent gloom
VanVleet, Baker leave Wichita State as backcourt legends
Colts either build around Andrew Luck now, or crumble beneath a porous offensive line
12 things that have happened since Kansas' Big 12 title streak began
A'Shawn Robinson carries Alabama habits in his hands
ACC needs to have a word with Duke's trippin' Grayson Allen
John Elway respectfully enables Peyton Manning's pondering
Cardale Jones insists he's in correct NFL Draft class
NFL draft scouts' new question: Do you really love the game?
Sean Deveney
View Archive
Subscribe to RSS
Pat Riley has a two-year plan for the Heat that's enough to keep rivals on edge
There's been talk that Heat president Pat Riley might consider retirement. With two tumultuous free-agency periods ahead, though, few believe it.
Luke Walton as a head coach? No guarantee for Knicks, Lakers or anyone else
NBA trade market is set up for summer blockbusters, even for All-Stars
Orlando Magic carved out all this cap space, but will any free agents chomp?
NBA trade deadline 2016 winners and losers: Small deals go far
Kevin Love to the Celtics is the eternal (and valid) NBA trade rumor
NBA trade deadline chatter: Waiting for waivers may be the best move
NBA All-Stars from Kevin Durant to Al Horford face wild trade rumor mill
Adam Silver's next task: Figure out how to end intentional fouling
SN source: Clippers turned away 'just about every team' on Blake Griffin trades
Ryan Fagan
View Archive
Subscribe to RSS
Field of 68: Battle for final No. 1 seeds still fierce as March arrives
Selection Sunday is just a few weeks away, but the No. 1 seeds are still up for grabs
High Point star John Brown leaves Senior Night game with foot injury
Worst seasons for every ACC basketball school in the past 30 years
Ranking the 11 most disappointing college basketball teams this season
Field of 68: Crazy week of upsets shakes up ever-evolving bracket
Nine MLB players who could be breakout stars in 2016
College hoops road trip: Thrilling Wofford victory closes great day of layups and lures
Fagan's annual college hoops road trip, Part II: Adding trout fishing to the mix
Ranking the nine best Duke-UNC games in the Williams-Krzyzewski era
Ranking the 15 best four-year college basketball stars of the 2000s
Jason Foster
View Archive
Subscribe to RSS
25 years later: When star athletes joined Voices That Care to sing and sway for the troops
In 1991, elite athletes joined a supergroup of musicians and movie stars, recorded a song and awkwardly shot a video to support the troops during Operation Desert Storm.
Orioles are right to be a wet blanket about pie-face celebrations
Official: Braves have no plans to retire Andruw Jones' No. 25
Every MLB team's greatest catcher of all time
Chewbacca wants the Panthers to win Super Bowl 50
GOP presidential candidates give Super Bowl predictions ... for some reason
Tom Gatto
View Archive
Subscribe to RSS
Draymond Green makes the impossible happen with defensive gem
The Warriors forward is a beast.
Hall of Famer, Rangers legend Andy Bathgate dies at 83
Vin Scully would vote no on Pete Rose for Hall of Fame
Six potential Colin Kaepernick trade takers
Ozzie Smith baffled by current hitters' approach to shifts
Mets make heart transplant recipient's spring visit unforgettable
Jenrry Mejia can close careers, too
Lennie Pond dies; longtime NASCAR driver was top rookie in '73
Tony Stewart accident: Fellow rider says Smoke stuck a landing too hard
Sean Gentille
View Archive
Subscribe to RSS
Aubrey McClendon, Thunder co-owner and accused bid rigger, dies in car crash
McClendon was indicted on federal conspiracy charges a day before his death.
Le'Veon Bell's mixtape kind of sounds like Future
Erin Andrews got rich off stalker's video, Marriott lawyers say
Sorry, J.J. Redick — 'the Duke villain' is real, and that is completely fine
Tony Burton, the awesome, underrated 'Duke' from the Rocky series, dies at 78
Why you should hate 'Rudy,' the real worst sports movie ever
Raptors, 'Ellen' team up to help Sam, 'The Dancing Barista'
NFL combine: Look at these insane questions a prospect had to answer
How Rachel from 'Friends' explains the meaning of sports
Yankees' StubHub disaster is an impressive show of contempt
Tadd Haislop
View Archive
Subscribe to RSS
New witness backs Peyton Manning's account of Tennessee incident
The MMQB spoke with Greg Johnson, Peyton Manning's Tennessee roommate who claims to have witnessed the incident in question.
Overdue NFL preseason format change gains momentum
NFL Combine records: Top 40 times, bench press reps, more
NFL Combine 2016: TV schedule, dates, participants
Ravens to perform CPR on Trent Richardson's NFL career, report says
Andre vs. Calvin Johnson: Retirement rumors prompt historic comparison
RGIII will have choice of 'a couple teams' in free agency
Aqib Talib speaks from experience with 'greatest QB of all time' opinion
Connor Shaw and Marco Rubio, a match made for South Carolina votes
Mike Mularkey wants Marcus Mariota to be Kordell Stewart, not Cam Newton
Matt Hayes
View Archive
Subscribe to RSS
Jim Harbaugh pokes the bear again — are you not entertained?
The Michigan coach's latest tweet — a veiled shot at the SEC — is the latest Harbaugh moment that will help bridge the gap between now and the start of the 2016 season.
Hugh Freeze, Ole Miss keep proving skeptics wrong (and they like it)
Big day for Charlie Strong, Texas, but QB problem still exists for 2016 season
National Signing Day: Five biggest overachieving programs
Vinnie Iyer
View Archive
Subscribe to RSS
Another Sam Bradford, Nick Foles swap crazy enough to work
What's old could be new again if the Rams and Eagles swap quarterbacks like they did last season.
What we think every NFL team at Combine was thinking about the draft
David Bakhtiari on 'phenomenal ride' as one of Packers' fresh faces
Ezekiel Elliott an easy first-round pick, a coach's and team's dream
Lovable Joey Bosa acts like NFL's next defensive superstar
Connor Cook doesn't deserve NFL Draft cold shoulder
NFL Draft: Worst picks in the history of every team
Colin Kaepernick needs 49ers a lot more than they need him
Glenn Gronkowski sounds like a Gronk, but isn't 'Gronk'
Adi Joseph
View Archive
Subscribe to RSS
Stephen Curry's absurd buzzer-beater is still difficult to fathom
They want to move the 3-point line back? Let them.
Clippers hate index: Who has the best reason to hold a grudge?
Joe Johnson is joining the Heat, which makes sense if you squint enough
Stephen Curry is directing his shimmies right at your own insecurities
Knicks call up Jimmer Fredette from the D-League
NBA trade deadline 2016: Ranking all 10 deals by importance
Markieff Morris trade shows Wizards scratching for relevance
Randy Foye trade gives the Thunder clarity and the Nuggets draft picks
Channing Frye trade brings Cavaliers sharp-shooting big for popular Anderson Varejao
When is the 2016 NBA trade deadline?
Cristina Ledra
View Archive
Subscribe to RSS
World Cup of Hockey rosters: NHL stars to represent their countries in 2016
Here are the rosters for the eight teams — United States, Canada, Russia, Finland, Sweden, Czech Republic, Europe and North America — vying for the World Cup of Hockey.
10 unforgettable moments in the Red Wings-Avalanche rivalry
How Canada became basketball's next great power years before 2016 NBA All-Star Game
Artemi Panarin, Dylan Larkin among top NHL rookies in 2015-16
Matt Lutovsky
View Archive
Subscribe to RSS
Fantasy baseball SP rankings for 2016
Prep for your fantasy baseball draft with Sporting News' starting pitcher rankings for 2016.
Fantasy baseball RP rankings for 2016
Fantasy baseball SS rankings for 2016
Fantasy baseball 3B rankings for 2016
Early 2016 fantasy football rankings: Running backs
Early 2016 fantasy football rankings: Top 15 tight ends
2016 Fantasy Baseball: Key MLB players on new teams
Fantasy Baseball 2016: 30 sleepers to add to your draft cheat sheet
Penn State's Saquon Barkley is a weight room monster and his teammates love it
Saquon Barkley is a monster.
Allen Iverson got destroyed by Nelly in H.O.R.S.E. because he was too drunk
Yoenis Cespedes' spring training extravaganza continues with actual horsepower
Rajon Rondo defies all logic with back-to-back delay of game calls
DeMarcus Cousins showed 'some' restraint against Thunder; nearly KO'd Steven Adams
Clippers owner Steve Ballmer continues to be an overexcited mad man
Sorry, Phil Jackson, but Steph Curry is not like Mahmoud Abdul-Rauf at all
Mississippi State DT has major 'wardrobe malfunction' during 40-yard dash fail
This supercut of all of Steph Curry's 3-pointers against the Thunder is magical
Michael Bisping's controversial victory over Anderson Silva was bizarre madness
Kami Mattioli
View Archive
Subscribe to RSS
Indiana has celebration for the ages after claiming Big Ten regular-season title
Indiana beat Iowa to claim the 2016 Big Ten regular-season title on Tuesday night.
John Calipari called Erin Andrews to offer support after day of trying testimony
Rick Pitino undecided about future at UofL, but says return is 'highly likely'
Georges Niang overcome with emotion during Senior Night speech
Marcus Paige's emotional Senior Night speech made Roy Williams cry
Virginia student nails half-court shot for $18k on first attempt
When is Selection Sunday? How to watch the NCAA Tournament's field of 68 reveal
Eight teams whose tourney dreams could be crushed on Saturday
Sporting News Kangaroo Court college hoops podcast: Episode VI
Ill-timed court slap will cost Jae'Sean Tate remainder of season
Justin McGuire
View Archive
Subscribe to RSS
Jeff Owens
View Archive
Subscribe to RSS
12 NASCAR upsets we want to see
Everybody loves a big upset or a feel-good story. Here are a dozen NASCAR fans would like to see in 2016.
NASCAR's Brian France taking big risk by endorsing Donald Trump
Is Jimmie Johnson now better than Dale Earnhardt?
Why switch to Ford is a bad move for Stewart-Haas
Daytona is over; now what? NASCAR's championship contenders
Dale Jr.'s Daytona wreck like a belly flop by a fat guy
Tony Stewart, Stewart-Haas leaving Chevrolet, switching to Ford in 2017
Denny Hamlin knew his Daytona 500 destiny way back in second grade
Daytona 500 winner Denny Hamlin happy his teammate's not pissed
Denny Hamlin makes spectacular move to win thrilling Daytona 500
Steve Petrella
View Archive
Subscribe to RSS
Five events the NFL doesn't televise but probably will soon
The NFL will televise just about anything, from the Combine to the league's schedule release. Here are five things they might soon.
Had 1980 U.S. hockey team lost to Finland, Soviets would have won gold
Misguided Mark Emmert doesn't like Michigan's spring break practices
American Pharoah's breeding career begins
SI swimsuit legend remains inspiration, glad she posed nude in Playboy at 50
Former Hawk Ivan Johnson banned from Philippines league; also banned in Korea
Super Bowl 50 betting odds, game pick, prop bet picks — All you need to bet Panthers-Broncos
Five-star DT Derrick Brown signs with Auburn
Brazil, Rio face difficult financial decisions ahead of Summer Olympics
Brad Pinkerton
View Archive
Subscribe to RSS
2016 Fantasy Baseball Sleepers: Travis d'Arnaud among catcher breakouts
Highlight these five sleepers in your 2016 fantasy baseball catcher rankings.
2016 Fantasy Baseball Rankings: Buster Posey headlines best backstops (again)
2016 Fantasy Baseball Draft Strategy: Versatile catchers squat atop rankings
Fantasy baseball catcher rankings for 2016
Fantasy baseball 2B rankings for 2016
Fantasy baseball OF rankings for 2016
Fantasy baseball 1B rankings for 2016
Early 2016 fantasy football rankings: Top 35 wide receivers
Early 2016 fantasy football rankings: Top 20 quarterbacks
Fantasy baseball owners should grab these 12 saves sleepers for 2016
Ray Slover
View Archive
Subscribe to RSS
Jimmie Johnson goes overtime to win at Atlanta
Racing under NASCAR's new low-downforce rules proves to be no problem for Jimmie Johnson, who pushes ahead on a final restart for victory at Atlanta.
Engine builder Doug Yates: Stewart-Haas key to Ford's new focus on winning
Atlanta starting lineup: First race in Sprint Cup's new reality is here
Kyle Busch finishes Atlanta Xfinity race as he started: first place
Kyle Busch's Atlanta problem: Stubbed toe in inspection could happen again
Starting lineup for Atlanta Xfinity race: Kyle Busch leads 1-2-3 Toyota crew
Brand loyalty in NASCAR: No matter how good, bundle of switches
Drivers' reaction to car handling changes? Less downforce, more fun
Soccer officials arrested, indicted, suspended or banned
Switzerland's Gianni Infantino elected FIFA president
Jesse Spector
View Archive
Subscribe to RSS
Chapman suspension hardly closes door on Yankees' playoff chances
Losing their new closer for the first month or so won't wreck the Yankees' bullpen. In fact, it might help make the relief corps stronger overall.
For Yankees, 2016 could be year the wheels finally fall off
Sorry, haters, Cardinals could be really good again
Phillies will be bad in 2016, but future looks bright following teardown
Orioles aren't tanking in 2016, but they may wish they were
It's an even-numbered year, so the Giants have a reason to smile
Yoenis Cespedes has a Festivus, and the rest of us should just enjoy it
Paid leave for Jose Reyes right first step as MLB puts domestic violence policy into action
No-tank zone: Every American League team has legitimate shot at October
Gallardo brings steady presence to shaky Orioles rotation
David Steele
View Archive
Subscribe to RSS
Joe Flacco gives Ravens money's worth, plenty sleep at night
The Ravens know life with and without Joe Flacco, and they're paying accordingly.
No. 1 pick is price Patriots pay for not fighting Deflategate harder
Sam Bradford wins only at contract time
Peyton Manning humming Brett Favre's favorite: 'Should I stay or should I go?'
Patriots must use second chance, reward Tom Brady for contract sacrifice
Joey Bosa, 'the next J.J. Watt,' falls victim to lazy racial comparison
Wonderlic test a good cognitive measure for anything but football
Quick change may get Navy QB Reynolds into NFL, even with military obligation
NFL's 10 greatest rivalries
NFL Draft: 10 worst quarterbacks to go No. 1
Colleen Thomas
View Archive
Subscribe to RSS
Peyton Manning makes fun of Eli's face, smashes eggs on extra-large forehead on Tonight Show
Apparently Peyton had seen that same expression from Eli a couple times before.
Conan O'Brien mocks Cam Newton's sulky post-Super Bowl press conference
Jimmy Fallon's puppies predict Super Bowl 50 winner
Rashan Gary, nation's No. 1 recruit, commits to Michigan
Four-star safety Deontay Anderson skydives his way to his commitment
Super Bowl 50: Denver's top sports stars